Are your chosen vehicles a good representation of your desire, whether it's for your business trip or your personnel tour? By standardizing specifications and having a clear idea of what you want from the start of your journey, you can ensure that your chosen vehicles reflect your business trip objectives, occasional needs, recreational tour comfort, and many more. Minibus Hire Uxbridge, provide our potential customers with a wide range of fleet coaches to suit every need, occasion, and budget.Minibus Hire Uxbridge fleet includes vehicles ranging in size from mini to double-decker coaches, and all come equipped with comfortable, air-conditioned, reliable, safe, and modern transportation. Our executive coaches have extra legroom, other amenities, and a restroom. For extended group tours, we provide single- and double-deckers with wheelchair accessibility and ultra-high floor coaches with plenty of luggage space.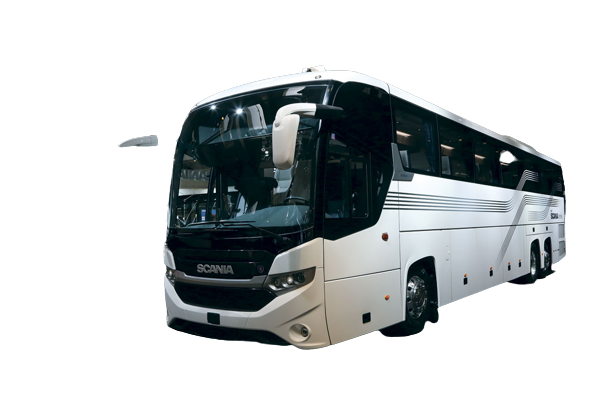 Our Fleet Selection Range
With seats ranging from 49 to 57, our fleet of executive coaches is excellent. To ensure that we have the best selection of vehicles in the UK, we are constantly renewing and updating our fleet. Our coaches are utilized for a variety of events, including proms, graduations, sporting events, and international vacations. We also have eight seated people carriers, 16 seated coaches, and 29 seated luxury vehicles for your comfort.
Corporate Range
Minibus Hire Uxbridge VIP Team Coaches are used especially for those that want to travel in luxury and arrive in style. Our exceptional vehicles are used by professional football teams and by other professionals who prefer luxury environment for travel.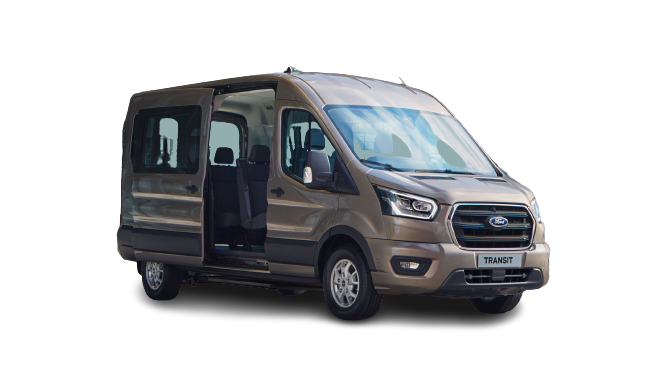 Minibus Hire Uxbridge fleet of up-to-date, cozy coaches are equipped with contemporary air conditioning, restrooms, and recliners. They are operated by our excellent staff of courteous, professional, and LEZ-compliant drivers. These coaches are among our most comfortable, and they are all equipped with USB ports at nearly every seat. On these vehicles, many groups enjoy taking longer journeys, so they frequently travel abroad. Even though these are our most frequently requested vehicles from our fleet, despite their smaller size compared to our other vehicles, no comfort has been overlooked.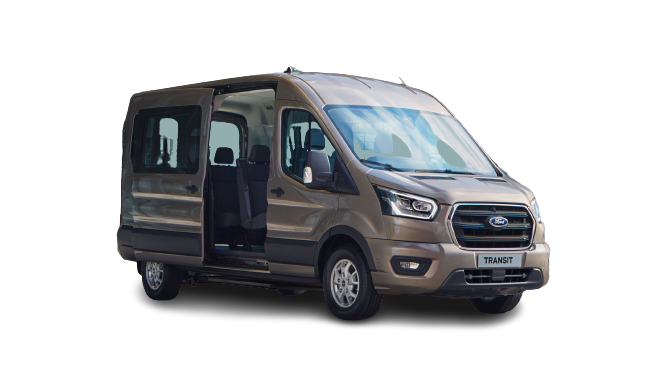 Minibus Hire Uxbridge minibusses have seating for up to 29 passengers, plenty of space for luggage, a modern interior, and a sleek exterior, allowing your group to travel in comfort and style. Coach Options offers quality 16 and 17-seat minibusses for a very reasonable price, whether for an airport transfer, a trip to the races, a wedding, or just a day out.
The Mini Bus Range includes standard
Air conditioning
Fitted seat belts
Privacy Glass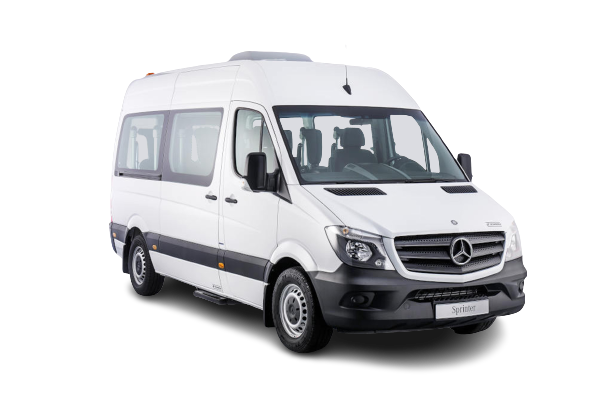 Cities & Even More on the Way
Our focus on passenger safety necessitates a sizable investment in features like lane departure warnings, active brake assist, reversing cameras, and breathalyzer systems. Minibus Hire Uxbridge knowledgeable internal team performs routine maintenance on our coaches, and vehicle safety inspections, which include roller brake testing, are performed every four to six weeks. Before each trip, drivers perform digital safety walk-around checks. Our main priorities are customer satisfaction and safety. Minibus Hire Uxbridge driver training program makes sure that our passengers always have a well-planned, peaceful, and enjoyable journey and that they feel well-cared for. Our drivers are well-groomed, fully uniformed, and have undergone enhanced DBS checks.
Since most of our coaches are Euro 6 compliant, they can enter to "Lower Emission Zone" without incurring additional charges. They all have specialized climate control systems that allow the coach's interior to be warmed and cooled without using the engines, reducing emissions and noise levels. Intelligent telematics track driver behavior and fuel economy, which lowers our carbon footprint.
A significant provider of transportation from home to school is Minibus Hire Uxbridge. Many private schools and colleges in our area utilize our transportation services on a regular basis. Our extensive operational area enables us to submit bids for contracts in an efficient and aggressive manner. With a diverse fleet that includes both high and low-capacity vehicles and more than 65 years in business, Minibus Hire Uxbridge has the infrastructure and the know-how to compete and provide transportation solutions that are affordable.
One of the pillars of our business is providing transportation for school-related events like swimming competitions, sporting events, or educational excursions. For local governments, we currently manage a number of home-to-school contracts. Students with disabilities or learning difficulties can access and enjoy their learning with complete confidence thanks to our accessible school minibus service. Our vehicles cover a large area, which gives us a chance to offer quotes to schools in nearby villages as well as in cities. When possible, our sales team will try to relieve your stress by helping you arrange suitable transportation and by providing advice and expertise.